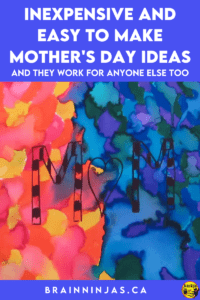 Mother's Day tends to sneak up on us every year, so this year we've made an effort to show some of the best Mother's Day ideas we've created over the years. It's funny how we always know when Mother's Day will be, but it's in that rush near the end of the school year, so it tends to be something we can do quickly and fairly inexpensively.
While we've called this post "mother's day" but we are very careful to include all types of parent roles throughout the year. It is important to know who is in your classroom and know if there are parents, guardians or even foster parents. Have these conversations early.
So, what types of projects do we to for any parent or guardian appreciation do we create? Read on.
[Read more…]

about Inexpensive and Easy to Make Mother's Day Ideas