Teachers can contact Brain Ninjas by email. Our email is on the last page of all of our resources (even the free ones). We try to get back to people as soon as we can, but we have to put our teaching jobs first, so that might mean it will take a day or two.
We can be found on Pinterest, Instagram, and Facebook.
You can follow the blog on Bloglovin.
Look for us on Teachers Pay Teachers and Shopify.
Our Boom Cards are available on Boom Learning.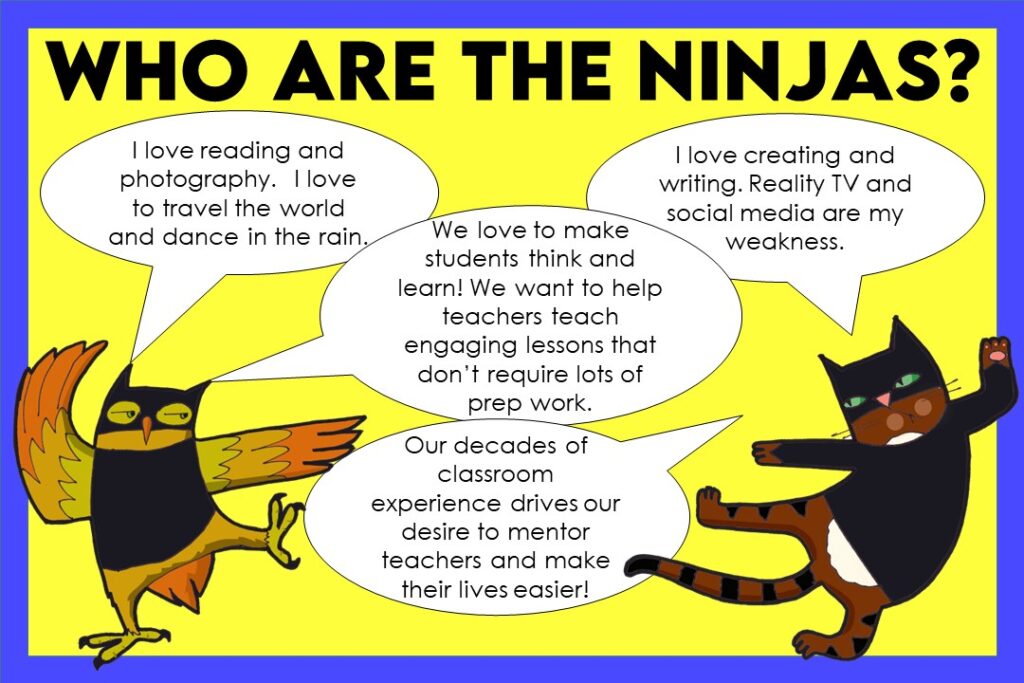 Why are we so secretive? It is part of our arrangement to protect the privacy of our schools and our students. One day when we're not in the classroom we might share more information.
The material presented on this site is based on our years as classroom teachers and is solely our opinions, expertise and personal solutions.