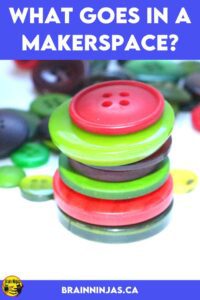 You've decided to have a makerspace because you understand the value of the learning that can take place. If you aren't quite sure, maybe you should go back to our post: Why Should You Build Makerspaces Immediately? It talks about the reasons a makerspace can be valuable in your school or classroom.
What should you put in it? Anything you want. Start small. We put out origami paper and a book during the first week just to see what would happen. (Turns out the answer to that question is lots of paper frogs.) But seriously, we made a list of potential makerspace supplies.
[Read more…]

about What Goes in a Makerspace?