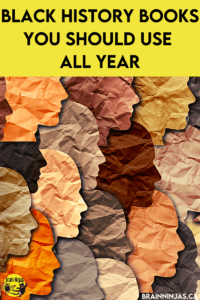 Black history is Canadian history. This history of all people that have made up this country should be included-both the heroic tales and the ones that are not told as often. We have always tried to include many stories of the different First Nations, Metis and Inuit People, but we discovered that our school and classroom library didn't have enough books written by Black authors, featuring Black protagonists and telling the history from the perspective of Black Canadians.
The books we curated and collected shouldn't be saved for one month of the year. These stories should be available to students all year round. They should be included in your language arts examples and in your history lessons. Come check out our list and see which books you might want to add to your collection.
You will not find any affiliate links in our posts about books. We believe in supporting local businesses as much as possible. You are encouraged to reach out to your local bookstore to inquire about books. Many will work with you to acquire the books and will offer discounts when possible. When you shop locally, the majority of your dollars stay in your community and support your local economy.
Black History Books About Events, People and Places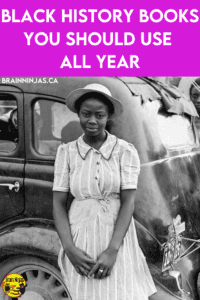 The ABCs of Black History By Rio Cortez
This picture book is a great start to gather ideas that could be further researched by your students.
Africville by Shauntay Grant
This tells the story of the vibrant community of Africville, Nova Scotia through the eyes of a girl. It talks about how the community was neglected by the Halifax City Government, which took their tax money but refused basic services.
The Kids Book of Black Canadian History by Rosemary Sadlier
This is an overview of some of the people, events and places important to Canadian history.
What Was the Underground Railroad? by Yona Zeldis McDonough
If your students love the who/was series by Penguin Random House, they'll enjoy this book. This book provides a good overview of the Underground Railroad where people escaped slavery in the United States to get to modern-day Canada.
Big Dreamers: The Canadian Black History Activity Book for Kids Volume 1 by Akilah Newton
This is a great read about Canadians who changed the course of history. It's also available in French and is the first of a series that every school will need to own.
We have written a few short passages for Grade 4 and 5 students that features the lives or stories of Black Canadians. They come with lesson plans and Language Arts activities, but this means you can incorporate it directly into your teaching.
John Ware's Cabin: One Alberta's best cowboys was also a Black American who came to the area to run a ranch. His home is now a historical site. Written for Grade 4.
Stanley G. Grizzle: Canadian civil rights activist. Written for Grade 5
Wille O'Ree: Willie was the first Black Canadian to play in the NHL-despite a major injury that should have prevented him from playing at all. Written for Grade 5.
Africville: This community in Nova Scotia was built by the descendants of Black Loyalists, but faced blatant racism. Written for Grade 5.
Black History Books About Historical Figures
Viola Desmond Won't Be Budged! by Jody Warner
When business owner Viola Desmond tried to attend a movie on her way to a business event, she sat in the "white section" of the theatre. They tried to remove her and even took her to jail, charging her for the difference in the ticket. Despite being willing to pay for the cost of a "white ticket," she was refused. She worked her entire life to change the discriminatory and racists laws in Nova Scotia.
Meet Viola Desmond by Elizabeth MacLeod
This is a biography picture book about the life of Viola Desmond.
Black Women Who Dared by Naomi Moyer
This book features the biographies of ten Black women who challenged the rules to make lives better through healthcare, education, business and activism.
Howdy, I'm John Ware by Ayesha Clough
This is the perfect book for anyone who loves the history of cowboys and ranching on the prairies. This serves as a biography of John Ware, one of Alberta's first ranchers and one of Canada's first and most talented Black cowboys.
Black Women in Science: A Black History Book for Kids by Kimberly Brown Pellum
Learn about the history of these Black women who led the way through science and technology.
Books by Black Authors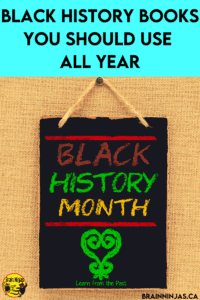 Curls by Ruth Forman
This board book (perfect for students with fine motor issues who cannot easily turn pages) is a poetic story about loving the curls in your hair.
Up Home by Shauntay Grant
This beautifully illustrated picture book is about visiting North Preston, Nova Scotia-one of Canada's most vibrant Black communities.
Nana's Cold Days by Adwoa Badoe
Ken and Rama have been waiting for their grandmother to visit from Africa, but when she arrives the cold weather is a little too much for her.
Melena's Jubilee by Zetta Elliott
This book features an amazing and lovable character who learns about jubilee (forgiveness). It's a great one to help students understand that each day is a fresh start.
Mayann's Train Ride by Mayann Francis
Mayann is excited to show off her new purse during her trip to New York from Cape Breton, but when she loses the purse, she learns a valuable lesson. The former Lieutenant Governor of Nova Scotia, Mayann Francis, wrote this one.
Music From the Sky by Denise Gillard
A grandfather tells his granddaughter that he can make a flute from a tree branch. She's doubtful but spends the morning looking for the perfect branch to carve.
The Pot of Wisdom: Ananse Stories by Adwoa Badoe
This is ten tales of the spider trickster and is very entertaining to read.
My Hair is Beautiful by Shauntay Grant
Celebrate natural hair with this beautiful board book. Children can learn about the different types of natural hair like cornrows or afros and it's a great book to show and teach self-love.
Boonoonoonous Hair by Olive Senior
A young girl learns to manage her very lovely and voluminous natural hair. This is a great book to celebrate natural hair and self-love.
Why Should You Include Black Authors in Your Collection?
Books by Black authors share cultural nuances that might not be included in similar stories by other authors. People from other walks of life need to write for these voices, too. They shouldn't be excluded. As many writers teach, write what you know. Black authors provide the perspective of a voice that should be heard more often in classrooms.
Students of all walks of life need to see themselves in books. Some books should be a representation of their colour, culture or daily life. This would be like looking into a mirror and for many children, these books are hard to find. Other books should be like a window where students learn about new cultures, traditions, places, problems or celebrations.
More Books by Black Authors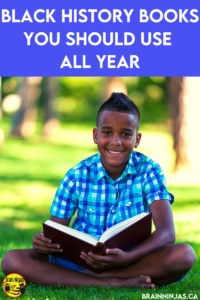 Dragons in a Bag by Zetta Elliott
We love finding a series of books that our students can sink right into. Jaxon finds out the woman he thought was "ma" is actually a witch. The Dragon Thief is the second book in the series. Book 3 is not out yet, but let's hope there is one!
Malaika's Winter Carnival by Nadia L. Hohn
Moving to cold Quebec, Canada means everything is different for Malaika. She celebrates the winter festival in a new way.
Elijah of Buxton by Christopher Paul Curtis
This is a great novel to get your students reading historical fiction. Christopher Paul Curtis is a genius at writing young male characters that your students will be able to relate to.
Oscar Lives Next Door: A Story Inspired by Oscar Peterson's Childhood Book by Bonnie Farmer
Another biography featuring Oscar Peterson and how his love of music was challenged by a childhood bout of tuberculosis.
Apples and Butterflies by Shauntay Grant
This poetry book is like a song for Prince Edward Island. Yet another winner by one of our most favourite Canadian authors!
Flying High: The Story of Gymnastics Champion Simone Biles by Michelle Meadows
This is the story of Simone Biles and her rise to becoming and world-class gymnast. It is partly a picture book, partly a biography.
Love Is In The Hair by Syrus Marcus Ware
While waiting for a new baby sister's arrival, Carter listens to stories about her uncle's dreadlocks.
Malaika's Costume by Nadia L. Hohn
the seven-year-old Malaika eagerly anticipates Carnival. But will she be able to celebrate?
Books for More Mature Discussions
These books are meant for slightly older readers but that will depend on your students, their reading level and whether or not they are mature enough. These might make a good read aloud so you can have those discussions along the way.
Novels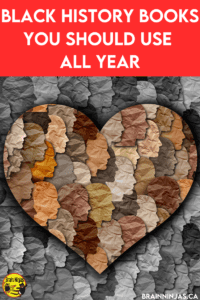 Talking About Freedom by Natasha Henry
This book looks at Emancipation Day in Canada and what it means in the 21st century. This book is a great discussion starter and looks at celebrating the accomplishments while looking at the work that still needs to be done for equality.
Ghost by Jason Reynolds
Ghost is on the elite track team with a group of people that couldn't be more different than him. Once he meets Coach, he starts thinking about the reasons he runs.
Blended by Sharon M. Draper
Ever since reading Draper's Out of My Mind back in 2010, we've actively sought out her books for our school. She has a magical way of taking serious and tough conversations and telling them through the eyes of her young protagonists. This is the story of Isabella's life, as she is tossed back and forth between two different families, who come from two different races. She doesn't feel like she fits into neither.
A Good Kind of Trouble by Lisa Moore Ramée
Rule-follower Shayla doesn't know what to think of her friends. She thinks protests aren't for her until she witnesses a powerful protest and decides to get involved. This is book is a great discussion starter about rules and how they favour the one who made the rules. It's also great for discussing the right to peaceful protest and standing up for the rights of others.
Love Like Sky by Leslie C. Youngblood
G-baby has gotten used to living in her blended family, but when her baby sister gets so sick the doctors don't know what to do next, she gets thrown back into what life was like before the divorce. This one is a tough one, but we've had a few girls who couldn't put it down and highly recommended it.
Graphic Novels
New Kid by Jerry Craft
This graphic novel is perfect for the middle schooler or more mature reader in your class. As the new kid (and usually the only kid of colour), Jordan just wants to fit in.
We are looking for more books to fit into this category, so please share any titles you find with us.
---
Looking for Other Books?
We like to make book lists for other topics, seasons or themes. You might want to check out some of our other lists. Picture books make great examples of different text features. In fact, we use picture books to help us teach all the different skills from our Twisted Literature Circles unit.
Seasonal Books Lists
Book Themes
Holidays and Event Book Lists
What other lists are you looking for? We love collecting books, so be sure to leave us the names of any books you love in the comments below.